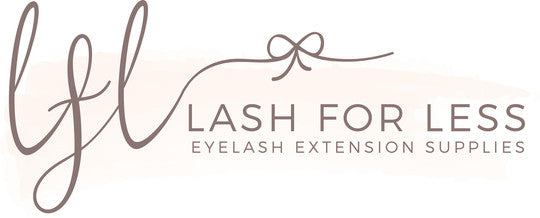 Welcome to November, Fall and Dlux Professionals Newest Releases!
We are excited to introduce you to the newest innovative products from Dlux Professional.  We have been testing these new products and couldn't wait to make them available to you just in time for the holidays.  
You've asked for it and it has arrived! The perfect adhesive for the most gorgeous long lasting lashes.  Dlux Professionals Flawless Ultra is the newest blend of adhesive available. Boasting a lasting power of 8-9 weeks and a drying time of 1-2 seconds which gives you an almost instant bond. A flawless adhesive with a flawless black finish. Perfected for both classic and volume practice.
Dlux Professional Soft Volume

Dlux Professional has also released a volume lash that is entirely on the other side of spectrum from vivid lash.  Soft lashes are our softer more natural version of our classic volume lashes.  These lashes are matte and give your clients a softer more natural look when compared to both vivid and classic volume lashes.  Available in 0.05mm mixed trays in both C and D curl.
 
Dlux Professional Double Tipped Color Lashes

You've been asking for them and they have finally arrived! Ombre lashes are HERE! Available in a variety of colors these lashes start off a gorgeous solid black and taper off to your chosen color choice.  Available in 0.2mm/0.15mm mixed trays in both C and D curl.  Ombre lashes give a more subtle hint of color compared to our solid color lashes.  The perfect accent to a a solid black set, or be super daring with an entire ombre set of lashes!

Click here to purchase
Swarovski Jewel Lash

For those ladies that want that extra bit of bling in their lash line, we will also now be offering Swarovski Jewel Lashes.  That subtle bit of glam that any bride or party girl needs.  Available in 6 assorted color varieties, 11mm in length,  and .18mm in width.

Click here to purchase
Dlux Professional Vivid Lashes

DLux professional has just recently released the newest technology to volume lashing.  These lashes give you a darker and more dramatic look than standard volume lashes.  This look is achieved because the tip is not as tapered, thus giving your clients a more dramatic full look.  The perfect lash for when you want to add that extra little bit of oomph to your clients look without having to increase the dimension of your lash fans.  This means less weight on the natural lash and a full dark look. Vivid lashes boast our strongest curl tension and a shiny finish.  These lashes will be available in 0.06mm mixed trays in both C and D curl.
 
Glitter Jewel Lash
Just in time for the holidays we are happy to announce we will now be carrying Dlux Professionals glitter lashes.  These lashes come in a mixed color tray available in single lengths only.  These trays are a great addition to your lash collection since they contain a row of every color available. 6 colors for one low price!Click Here to purchase
Flawless Ultra
Vous l'avez demandé et c'est enfin arrivé! La colle parfaite pour des magnifiques cils qui tiennent longtemps. Dlux Professional Flawless Ultra est la nouvelle formule de colle disponible offrant une durée de 8-9 semaines et un séchage de 1-2 secondes ce qui vous donne une liaison presque intantannée. La colle sans défaut avec un noir intense est parfaite pour les poses classiques et volumes. 

 
Cils Vivid

Dlux Professional a récemment innover une nouvelle technologie de cils volumes.
Ces cils donnent un look plus noir et dramatique que le volume régulier. Ce look est le résultat du bout de l'extension de cil qui n'est pas autant fuselé ce qui donné un look dramatique. Les cils parfaits quand vous voulez un peu plus de punch sans avoir à faire des bouquets plus gros, ce qui veut dire moins de poids sur les cils et un look plus épais. Les cils vivid est digne d'avoir une courbe tenace et un fini lustré. Ces cils seront disponibles en épaisseur 0.05mm et 0.07mm, boîtiers mixtes dans la courbe C et D.
Soft Volume
Dlux Professional a aussi innover un autre type d'extension volume totalement de l'autre côté du spectre des cils vivid. Les cils Soft sont nos cils les plus doux, mats et les plus naturels comparativement aux cils volumes classiques. Ces cils sont disponibles en 0.05mm boîtier mixes, courbe C et D.
Cils Ombré
Vous l'avez demandé et c'est maintenant arrivé ! Les cils ombrés sont ICI ! Disponibles dans une variété de couleur ces cils commencent avec un noir intense et sont ombré de la couleur de votre choix. Ces cils sont disponibles en épaisseur 0.15 et 0.2, boîtiers mixtes, dans la courbe C. Les cils ombrés donnent une subtile nuance de couleur comparativement aux cils de couleur solide. Un accent parfait pour une pose noir, ou osez une pose complète de cils ombrés.
Cils Glitter
Juste au bon moment pour le temps des fêtes, nous sommes heureux d'annoncer que nous allons maintenant avoir en stock les cils glitter de Dlux Professional. Ces cils sont disponibles en boîtiers de couleurs mixtes en longueur simple seulement. C'est un bon achat pour ajouter à votre collection étant donné que vous avez une bande de chaque couleur disponible. 6 couleurs pour un bas prix. 
Cils cristal Swarovski 
Pour celles qui veulent un peu plus d'étincelles dans leur pose de cils, nous allons aussi offrir les cils avec des cristal Swarovski. Ce subtil ajouté de glamour que tous les nouvelles mariées ou hôte pour un événement a besoin. Disponible dans une variété de 6 couleurs assorties, longueur 11mm, épaisseur 0.18.