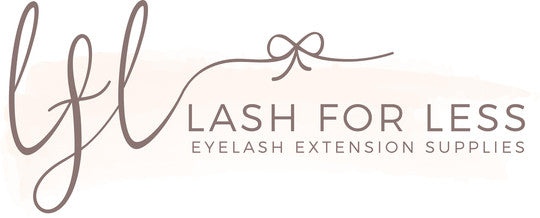 Happy Holidays and Happy Lashes
Can you believe its already December? With the holidays fast approaching we can assume all you amazing lash artists are now super busy with the influx of holiday lashes! Christmas parties whether work or personal bring in a ton of new clients which is great for lashers trying to increase their list of clientele. So of course it is only right that we talk about proper hygiene for lash wearers. With such an influx of newbies you're guaranteed to inevitably deal with improper care on the clients behalf, which only makes our jobs as lashers even harder. 

   So what can we do? The best way to help our clients is by properly educating them about proper lash hygiene and care. Ensuring that mascara isnt used, that they only use oil free make up remover, and also oil free make up. Clients never seem to understand why we insist that mascara not be used on existing lash extensions. Isn't the point of eyelash extensions to avoid having to use mascara in the first place? We have all had a client arrive wearing make up either on their natural lashes or on the extensions themselves.  Despite our best attempts we can usually never fully remove the mascara and in the end have a finished product that will not last as long as expected. Due to mascara residue being left on the lashes, the adhesive adheres only partly to the lash and partly to the mascara, resulting in a poor bond. Thus the lash extension will most likely drop off and your client will complain about having retention issues. Dlux Professionals bubble foam cleanser is a great option for cleaning lashes. It is a unique cleansing foam that effectively removes eye make up, oil, and protein build up and does not weaken lash extensions bonds. Bubble foam cleanser can also be recommended to clients dealing with excessive protein build up and warning signs of blepharitis.

  Proper lash hygiene isn't only required for make up wearers, but everyone in general.  Dead skin cells, oil and residue build up in our day to day lives and its important to ensure our lashes are clean. Recommending a lash shampoo to be used at home and most importantly getting those lashes wet in the shower after the 24 hour window.

As for lash technicians we can clean the lashes prior to application by using a flock tip applicator and some cleanser. By doing a deep clean prior to extension application we can be sure to get the best bond for our adhesive.  
-Apply a small amount of foam cleanser to a flock tip applicator.
-Gently scrub each lash to remove excess make up, protein build up and other dirt.
-Then wash the lashes with a dampened flock tip applicator to ensure all cleanser is removed.
-Dry lashes and brush through with mascara wand. 
-Prime lashes and proceed with application of extensions. 

This quick 2-5 minute step prior to application will ensure you get the best possible bond to the natural lash every time.  Allowing for longer retention and decreased chances of your client developing any signs of blepharitis.


 

 
So what about those clients dead set on wearing make up with their lashes? Well fortunately we carry Magic Coating Mascara and Eyeliner. Dlux Pro Magic Coating Mascara is actually a deep black tinted sealer for classic eyelash extensions, a hybrid between mascara and sealer. So effective, that it will tint the skin, so apply carefully and slowly to the lashes only, avoiding the eyelid area. 
It is a must have product that maximizes the strength of the adhesive bond while protecting the lashes against oils, dirt, water, humidity, perspiration and other factors that can break down the adhesive. Sealers also keep extensions moisturized, glossy and groomed beautifully. This product has deep black tinted color giving lash extensions a more dramatic look. Perfect for those clients that love to wear mascara, because the tinted sealer gives them the dark finish that they are looking for without the weight and mess to their lashes!

What about eyeliner options? A great retail item that you can offer your clients is Dlux Professionals liquid eyeliner. Unlike other liners, Dlux Professionals eyeliner is safe for lash extensions and will not result in build up or weaken the bond of lashes. 
Lash For Less 12 Days of Xmas Giveaway!

Starting Monday Dec 12th we will be randomly gifting one lucky winner each day with a wrapped gift in their shipped order!. 12 wrapped items are in our warehouse ready to be packaged into one lucky order each day until Christmas! Be sure to post a picture if your lucky enough to find one in your order and Tag @lashforless in order to receive an extra bonus! 
Also as a special Christmas Gift to all our amazing readers enjoy a 10% discount on every order this December by using the discount code (MerryChristmas) Expires Dec 31 2016
Pouvez-vous croire que c'est déjà décembre? Avec les fêtes qui approchent nous pouvons constater que tous les merveilleuses artistes en extensions de cils êtes très occupé avec la période des fêtes. Les fêtes de Noël avec le travail ou la famille apportent pleins de nouvelles clientes ce qui est excellent pour celles qui veulent augmenter leur clientèle. Donc bien sûr c'est bon de parler de l'hygiène des cils pour les personnes qui portent des extensions de cils. Avec beaucoup de nouvelles clientes, c'est presque inévitable de devoir faire affaire avec des soins inappropriés de la part des clientes, ce qui rend votre travail plus difficile.

Donc que pouvons-nous faire? La meilleure façon est de bien éduquer nos clientes sur la bonne hygiène et soins pour leurs cils. Il faut s'assurer qu'elles ne portent pas de mascara, qu'elles utilisent seulement des démaquillants et maquillage sans huile. Les clientes ne semblent jamais comprendre pourquoi nous ne recommandons pas d'utiliser du mascara sur les extensions de cils. Éviter le mascara n'est-ce pas la raison principale pour quoi nous voulons avoir des extensions de cils? Nous avons tous déjà eu une cliente qui arrive avec du mascara dans ses extensions de cils ou sur les cils naturels pour un service. Malgré nos meilleures tentatives, il est difficile de nettoyer complètement les cils, ce qui affecte la durée des cils. Dû à la colle qui adhère sur les micro résidus de maquillage et non complètement sur le cil, c'est ce qui résulte une mauvaise adhérence. Ainsi, les clientes vont se plaindre de perdre beaucoup plus de cils que la normal. La mousse nettoyante Dlux Professional est une bonne option pour nettoyer les cils en profondeur. C'est une formule unique qui enlève le maquillage, l'huile et tous autres résidus, sans même affecter l'efficacité de la colle. La mousse nettoyante aide pour ceux qui accumule facilement de la protéine dans les yeux et est préventif pour la blépharite. 

L'hygiène adéquate des cils n'est pas seulement pour ceux qui portent du maquillage, mais plutôt tôt le monde en général. Peau morte, gras, protéine s'accumule tous les jours et il est important de s'assurer que nos cils soient propres. Recommandez d'utiliser un shampoing pour les cils et surtout de mouiller vos cils après la période de 24 heures.

En tant que technicienne en extensions de cils, nous devons nettoyer les cils.  En le fessant avant l'application, cela nous permet d'avoir les meilleurs résultats et la meilleure adhérence entre le cil et la colle.
- appliquer un petit peu de mousse nettoyante sur un applicateur de type floqué.
- Doucement frotter tous les cils pour enlever tous les saletés. 
- Rincez les cils avec un applicateur humide pour s'assurer que tout le nettoyant sois parti.
- Séchez les cils et brossez avec une brosse à mascara propre.
- Utilisez le primer et procédez à l'application des extensions de cils.
 
Cette étape rapide de 2-5 Minutes avant l'application va vous assurez la meilleure adhérence sur les cils naturels à chaque fois. Permet de garder les cils une longue durée et diminue les risques de blépharite.
Donc qu'allons nous faire avec les clientes qui insiste à porter du maquillage avec leur extensions de cils? Heureusement, nous offrons le Mascara Magic Coating et le eye-liner. Le Mascara Magic Coating est un scellant noir intense pour les poses classiques, un hybride entre le Mascara et le scellant. Tellement efficace que ca peut teindre la peau donc appliquez délicatement, sur les cils seulement, évitez le contour des yeux. Le protecteur pour cils est un produit à avoir pour maximiser la durabilité de la colle. Il protège les cils contre le gras, la saleté, l'eau, l'humidité, la transpiration ou tout autre éléments qui peuvent endommager la colle. Le protecteur garde aussi les cils hydratés et brillants. Ce produit a une couleur noire, ce qui teint les cils naturels noirs pour un look uniforme et dramatique. Il est parfait pour les clientes qui aiment porté du mascara, car il teint les cils noirs qu'elles veulent sans le poid du mascara ou le dégat qu'un mascara normal laisse dans les extensions!
Quels sont les options pour le eye-liner? Un bon produit de revente que vous pouvez offrir est le eye-liner Dlux Professional. Comparativement aux autres eye-liner, le Dlux Professional est sécuritaire pour les extensions de cils, ne va pas s'accumuler dans les cils ou affecter la durabilité de la colle.
Concours 12 Jours de Noël Lash For Less!
Commençant Lundi le 12 décembre nous allons tirer au hasard un chanceux chaque jour avec un cadeau emballé dans leur commande! 12 cadeaux emballés dans notre entrepôt, prêts à être livré avec une commande chanceuse tous les jours jusqu'à Noël. N'oubliez pas de publier une photo si vous êtes assez chanceux pour en trouver un dans votre commande et identifiez @lashforless pour recevoir un bonus!