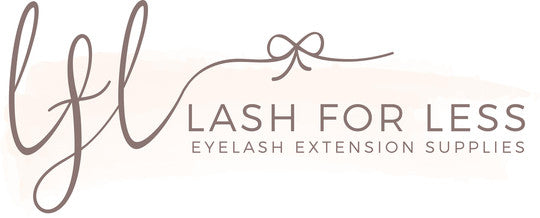 October 2016
Lashes Lashes Lashes!
Who is Dlux Professional?

Dlux Professional prides themselves on keeping up with the newst trends and technology when it comes to lash extensions. They're the pioneering company that has developed and innovated eyelash extension products worldwide for the past 20 years. They were the first company to develop and manufacture tray lashes which revolutionized the industry in 2003.  In 2007 they introduced the first "tapered" lash to the market. 
Dlux Professional Mink Lashes are precision manufactured from sterilized PBT materials from Korea and have a deep, solid black finish.  Through precision manufacturing, these lashes retain their curl beautifully.  All Dlux Pro lashes are triple treated to retain their beautiful curl.  All lashes go through a 6 point inspection process to ensure perfect length, thickness and curl.


 
Showing the variety of curls available from Dlux Professional.
So which curl is perfect for your needs? In the above diagram you can see the difference between each available curl from Dlux Pofessional. (Unfortunately at this time Lash For Less does not carry DD/CC/J/I/LJ curls) Depending on your clients natural lashes you may find you are in need of a lash that offers more stem to attach too than standard curl lashes.  This is where L curls come in handy.  For clients who have extremely straight lashes, L Curls offer more surface area to bond to the natural lash.  Unlike most L Curl lashes, we offer ours with a curl variation at the ends, in order to create a more dramatic look without giving up bonding power. 
Pre-made volume fans are mink lashes that are already placed in the perfect fan for artists. Great for techs wanting to start including some volume in their sets but haven't yet mastered the art of building fans.  Even technicians who have mastered volume lashing enjoy using pre-made volume to help complete sets when short on time.  Visit ourYouTube page to watch a quick video showing these lashes in action.
Using pre-made fans is a two step process, pulling the fan in one grab could break it:
1) Using good volume tweezers, techs should gently pull the fans towards you to separate the fan from the glue strip about halfway.
2) Next, grab the fan at the base carefully and pull the lash fan upwards to release it from the strip. 
Use quality volume tweezers to place each fan to avoid breakage. Using a combination of technician made fans and pre-made allows the technician more time to create a full look that clients will love.
Unlike traditional eyelash extensions that are perfectly round, Dlux Flat Lashes are a flat diamond shape that locks the extension to the natural lash.
 

Flat Lashes have a thicker look than traditional lash extensions but with less weight and stress to the natural lash. Flat lashes have a larger bonding surface area which locks the extension to the natural lash for a better, longer lasting hold.

Visit our YouTube page to watch a video showcasing these amazing lashes.
Currently our Mink and Silk lashes are available in widths from 0.07mm-0.25mm. In the upcoming months we will be debuting 0.06mm Vivid Lashes which are a new innovation from Dlux Professional.  As well as 0.05mm lashes available only in mixed length trays) which are a favorite for volume lash artists.