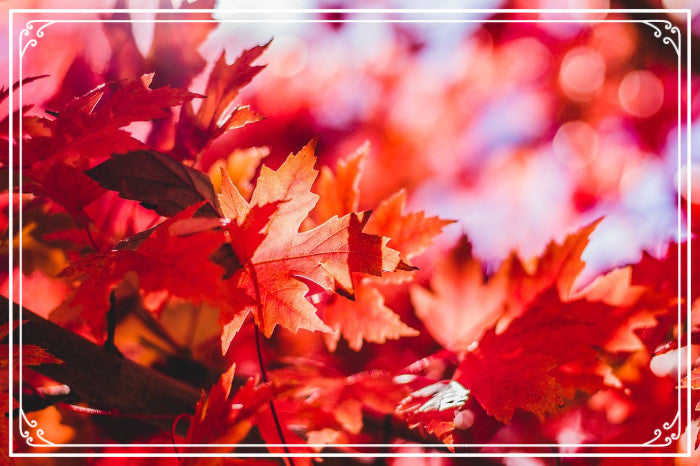 Fall Shed Is Coming.....
       The inevitable is coming up ladies..... that dreaded fall shed that all lash artists cringe thinking about.  Suddenly those lashes that once lasted so well for your clients are now falling off within days of placement.  You struggle to figure out what you've done wrong.  Has my adhesive gone bad? Did my client lie to me and use mascara or oily products?  Am I losing my touch?  Nope! Your client is dealing with what everyone deals with around this time of year.  Fall Shed.
   First lets talk about the natural shedding process.  Our lashes have three stages to their life cycle, Anagen, Catagen and Telogen.   Anagen (the growth cycle) lasts for for 35-40 days for most people.  The majority of our lashes (about 40%) are in this phase at any given moment.  After this cycle we enter the Catagen phase, where our lashes stop growing and the hair follicle shrinks towards the skin surface.  Telogen is the shedding phase and lasts the longest, about 2-3 months.  As the new lash starts to grow it slowly pushes out the old lash thus causing it to shed. 
   So how do we as lash artists determine whether or not our clients are experiencing shedding or errors in after care. We rely on proper education of our clients and good detective work.
-Do the fallen extensions still have a natural lash attached?
-If so does the natural lash have a root still attached?
-Have they been using oil based products?
-Did they wet the lashes before they were fully cured?
-Have they been rubbing their eyes, do they have allergies?
    If its determined that this isn't shedding and its actually errors made in aftercare, work with your client to understand better maintenance.  But if the extensions still have a lash attached to them, then we have to determine if this is from natural shedding or if they accidentally plucked a lash. A naturally shed lash will not have the white root tip still attached. If your client checks their fallen extensions and say they see no root attached then assure them everything is okay. They are just experiencing what happens to everyone, a natural shedding process.  Clients naturally lose 2-5 lashes a day per eye, hence the importance of regular fills.  As a lash technician it is our job during fills to inspect our clients lashes to see how they are handling the extensions.  If  we notice a majority of the lashes are grown out, but no baby lashes are present, we are approaching a large shed. Once this shed happens our clients will have many baby lashes, that unfortunately for their own health and safety, we should not lash. Be sure to explain to your clients why we don't lash a baby lash.  The root is not large enough to support the weight of an extension and in the long term their natural lashes will be damaged.  Natural lash shedding is inevitable and unavoidable.
    Now lets lets talk about the dreaded fall shed. Its natural for our bodies to prepare for winter by shedding our hair faster than normal.  We have all noticed when suddenly our showers are covered in more hair than usual as are our hair brushes.  We see it with our pets too, suddenly their pelts are shedding and preparing for winter.  Which makes sense, we are all mammals. As this time approaches, educate your clients about fall shed.  If they notice that their usually perfect lashes seem in need of love, and its only been a week, that they should come in sooner for their fill.  Assure them its normal and that its only a temporary setback.  This happens to everyone and unfortunately it will happen again in the spring. If you warn your clients that the inevitable is coming, then at least they wont worry and think less of your lashing abilities.
    Which brings us to talk about some products that we can offer our clients for lash maintenance. At Lash for Less we carry bubble foam cleanser, lash sealers and extension safe eye liners.  If we educate our clients on proper maintenance, then our jobs become way easier.  Visit us at www.LashForLess.com to see our entire line up of Dlux Professional lash extension products.
Happy Lashing!
Lash For Less
La tombée de l'automne arrive...
     L'inévitable s'en vient les filles...... La redoutable tombée de l'automne que tous les techniciennes en extensions de cils grincent des dents à y penser. Soudainement tous les cils qui durait si longtemps sur vos clientes vont maintenant tomber très vite. Tu te démènes pour savoir ce que tu as fait de différent. Est-ce que ma colle est expirée? Est-ce que ma cliente m'a menti et à utilisée du mascara ou des produits à base d'huile? Est-ce que je perd mon talent? NON! Ta cliente fait affaire avec quelque chose que tout le monde a à ce temps ci de l'année. La tombée de l'automne.
      Premièrement, parlons du processus de la tombée naturelle de nos cils. Nos cils ont trois phases à leur cycle de vie; Anagène, Catagène et Télogène. La phase Anagène (le cycle de croissance) dure 35-40 jours pour la plupart des gens. La majorité  de vos cils (environ 40%) sont dans cette phase en ce moment. Après ce cycle, nous entrons dans la phase Catagène, où nos cils arrêtent de pousser et le poil dans le follicule se rétrécit en direction de la surface de la peau. La phase Télogène est la phase de tombée et celle qui dure le plus longtemps, environ 2-3 mois. Pendant que le nouveau cil commence à pousser, il pousse tranquillement le vieux cil amenant ainsi à tomber.
   Donc comment pouvons-nous en tant que technicienne déterminer si notre cliente est dans une phase de renouvellement ou ce sont des erreurs de soins? Nous comptons sur la bonne éducation de nos clientes et un bon travail de détective.
- Est-ce que les extensions ont tombées avec un cil naturel?
- Si oui, est-ce que le cil avait encore une racine?
- Ont-elles utilisées des produits à base d'huile? 
- Est-ce qu'elles ont mouillé leur cils avant que ça soit complètement sèche?
- Est-ce qu'elles ont frotté leurs yeux, est-ce qu'elles ont des allergies?
    Si cela est déterminé, ce n'est pas une tombée mais bien une erreur dans les soins apportés au extensions de cils. Veuillez enseigner à vos clientes comment bien maintenir leurs extensions. Mais si les cils ont toujours un cil attaché, nous devons déterminer si c'est naturellement ou prématurément. La tombée naturelle ne va pas avoir de racine blanche à la base du cil naturel. Si votre cliente vous dit qu'il n'y a pas de racine, assumez que tout est correcte. Elles expériencent ce qui arrive à tout le monde, le processus naturel de la tombée des cils (renouvellement). Une personne perd entre 2 à 5 cils par œil, chaque jour, ce qui explique pourquoi nous avons besoin de remplissage régulièrement. En tant que technicienne, nous sommes responsables pendant les remplissage d'inspecter les cils des clientes pour s'assurer qu'elles font les soins nécessaires. Si la majorité des extensions de cils ont poussé, mais qu'il n'y a pas de bébé cil, nous approchons une période de renouvellement pour nos cils. Après cette période, elles vont avoir beaucoup de bébés cils, que malheureusement pour leur propre santé et sécurité, nous ne devrions pas appliquer d'extensions sur ces bébés. Expliquez à vos clientes pourquoi nous n'appliquons pas d'extensions sur les bébés cils. La racine n'est pas assez forte pour supporter le poids d'une extension et à long terme leur cils vont être endommagés. La tombée naturelle des cils est inévitable!
     Maintenant parlons de la tombée redoutable. C'est naturel pour nos corps qui se prépare pour l'hiver par renouveler nos cheveux et poils plus rapide qu'à l'habitude. Nous avons tous remarqué soudainement nos bains sont couverts de cheveux plus que la normal, comme nos brosses à cheveux. Nous le voyons aussi avec nos animaux de compagnie, soudainement leurs poils tombent pour se préparer pour l'hiver. Cela fait du bon sens car nous sommes tous des mammifères. À ce temps de l'année, éduquez vos clientes à propos de la tombée de l'automne. Si elles constatent que leurs habituels cils parfait semblent avoir besoin d'un peu d'amour, et que ça fait seulement 1 semaine... Elles devraient venir plus rapidement pour un remplissage. Assurez vos clientes que c'est normal et seulement temporaire. Cela arrive à tout le monde et malheureusement va arriver encore au printemps. Si vous avertissez vos clientes elles vont moins s'inquiéter et faire confiance à vos capacités.
     Ce qui nous amène à vous parlez de certains de nos produits de soins pour vos clientes. À Lash For Less nous offrons une mousse nettoyante, des scellants et eye-liner sécuritaire pour les extensions de cils. Éduquons nos clientes pour bien maintenir leurs cils et notre travail sera beaucoup plus facile. Visitez-nous au www.lashforless.com pour voir notre gamme complète de produits Dlux Professional.
Lash For Less