Dlux Professional Speed Up Solution
Dlux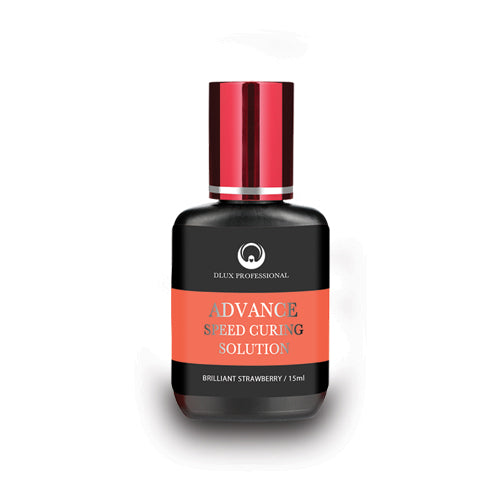 Dlux Speed Curing solution is your secret weapon in battling issues with Temperature and Humidity in your lash room.
By pretreating the lash strip with Dlux Speed solution temperamental adhesive is a thing of the past.  There is nothing more frustrating when suddenly your adhesive starts acting like a DIVA.  Speed solution can help your adhesive cure fast preventing issues with wicking and slow drying adhesive.
Have an adhesive that you wish would dry a bit quicker? Speed Solution is your curing aid.  
Directions: Using a micro swab apply a small amount along the bases of your lash strip. Let dry for one minute and then apply the lashes as usual.  Available in three great scents! Strawberry/Mint/Rose
Scent: Mint, Strawberry or Rose
15 mL