Clearance * Dlux Volume Vivid Lashes
Dlux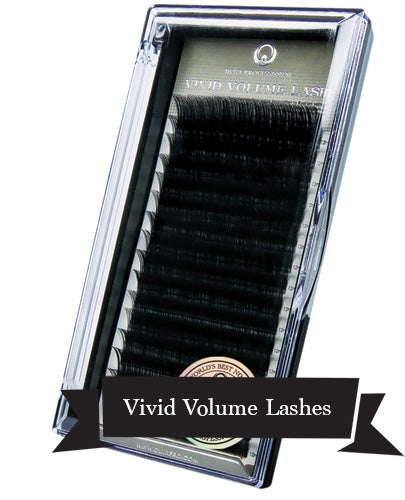 DLux professional has just recently released the newest technology to volume lashing.
These lashes give you a darker and more dramatic look than standard volume lashes.
This look is achieved because the tip is not as tapered, thus giving your clients a more dramatic full look.
The perfect lash for when you want to add that extra little bit of oomph to your clients look without having to increase the dimension of your lash fans.
This means less weight on the natural lash and a full dark look. Vivid lashes boast our strongest curl tension and a shiny finish.
These lashes will be available in 0.06 and 0.07mm with C-, D- and DD- curl.
All Dlux Pro lashes are triple treated to retain their beautiful curl.  All lashes go through a 6 point inspection process to ensure perfect length, thickness and curl.
Number of rows in a box: 16
Thickness: 0.06mm and 0.07mm
Curl Type: C, D & DD
Mixed Lenght:   7mm to 14mm
Customer Reviews
08/03/2022
Vilma R.

Canada
Best volume lashes
My favourite volume lashes as they just make the eyes appear so full and beautiful. Easy to fan and easy to apply.
12/01/2023
Hye r.

United States
vivid lashes
look too fake and hard