Dlux Pro Silk Lashes - C Curl * CLEARANCE * on selected items
Dlux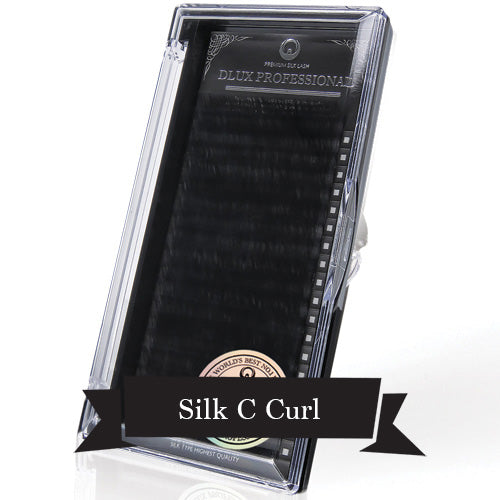 Dlux Pro Silk Lashes are precision manufactured from sterilized PBT materials from Korea and have a deep, solid black finish.  Through precision manufacturing, our lashes retain their curl beautifully!  These silk lashes are ultra soft and luxurious. You will feel the difference!
Number of rows in a box: 18
Thickness:                   
0.07mm, 0.1 mm, 015 mm, 0.18 mm, 0.20 mm and 0.25 mm.
Curl Type:
                    B, C, D and DD
Individual lengths:
      8 ~ 16 mm 
Mixed lengths:
       6 mm (1), 7 mm (1), 8 mm (1), 9mm (2),10 mm (3), 11 mm (3),
                                     12 mm (3), 13 mm (2), 14 mm (1) and 15 mm (1)