Celebrity Eyelash Extension Kit
Dlux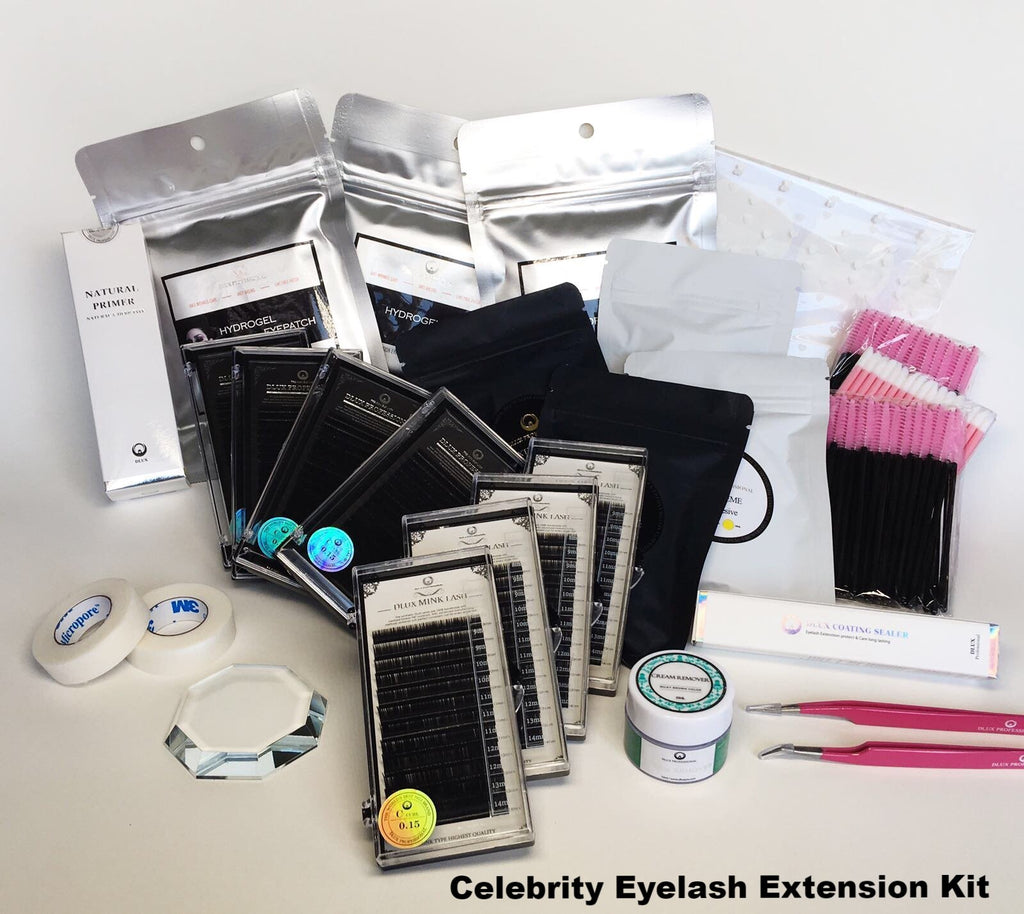 Celebrity Eyelash Extension Kit (valued over CAD$550)
Technicians are raving about the exceptional quality and value of our kits!
8 trays of Mink or Silk Lashes 

Dlux Pro S Adhesive 5 ml x 2

Dlux Supreme Adhesive 10 ml 

Dlux Hyper Long Lasting Adhesive 10ml 

Dlux Eyelash Primer 15 ml (use on natural lashes)

Dlux Cream Glue Remover 15 ml

30 pairs of Eye Gel Pads (A, B, C type or Hydro Gel Pad.  Pick one type)

1 Tinted Black Sealer OR Clear Sealer

100 Mascara Wands

50 Flocked Tip Applicators

2 rolls of 3M Micropore Tape

1 Crystal Pallet  

30 Glue Pallet/Jade Stone Stickers

1 Dlux Isolation Tweezer (DTW10 or DTW11)

1 Dlux Curved Tweezer (DTW14 or DTW15)
**IMPORTANT DISCLAIMER** Please read before you purchase our adhesives. We registered all of our Dlux Pro Eyelash Extension Adhesives with Health Canada.  Proof of certification must be submitted before you make your first purchase.  Please purchase our professional eyelash extension adhesives only if you have had the proper training in the technique to apply single strand eyelash extensions. All of our adhesives and glue removers are to be used by trained professionals ONLY.  DO NOT use the adhesive on yourself because it is very dangerous.   Adhesives should never touch the skin or too close to the skin.  We are not responsible for the misuse of our adhesives.  You are solely responsible for the products once you purchase them from us. If you purchase eyelash extension adhesives with possible fumes, you must know how to avoid irritation and inflammation if it occurs. Material Safety Data Sheets (MSDS) are available upon request.  Please feel free to email us at info@lashforless.com if you want to receive them.  Customer's safety is our utmost priority. 
THIS ITEM IS NOT VALID FOR COUPON CODE DISCOUNTS