CLEARANCE: Dlux Pro EGF Collagen Bubble Foam Cleanser
Dlux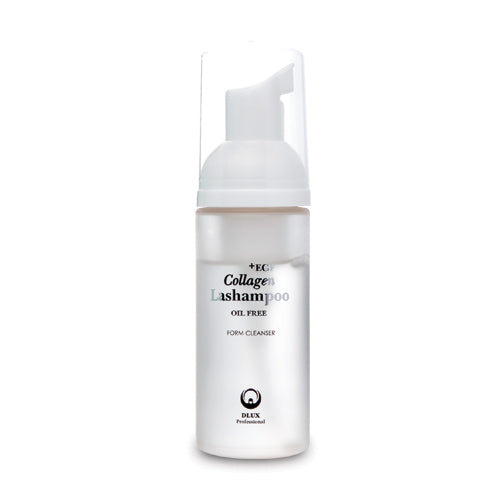 Dlux Pro EGF Collagen Bubble Foam Cleanser
It is unique cleansing foam that effectively removes eye make-up, oil, and protein build up and does not weaken lash extension bonds.
 Proper cleaning of lashes is essential in preventing eye conditions that can happen when bacteria or PH levels are out of balance. This is an absolute must-have product for all lash extension wearers to maintain eye hygiene and health!
It 
has been used on clients suffering from 
blepharitis
with remarkable results. 
Directions:  Wet a Q tip with warm water.  Dispense a small amount of foam cleanser onto the Q tip.  Gently and carefully wipe the lash foam cleanser along the lash line with closed eyes. Wipe the lash line and lashes for about 1 minute to remove make up residue, oil and protein.  Rinse with warm water.  Avoid getting product in the eyes! If foam cleanser is used prior to lash application it is very important to fully rinse the lashes.  Foam cleanser residue may cause adhesive to shock cure.