Dlux Premium Mink - CC Curl * CLEARANCE * on selected items
Dlux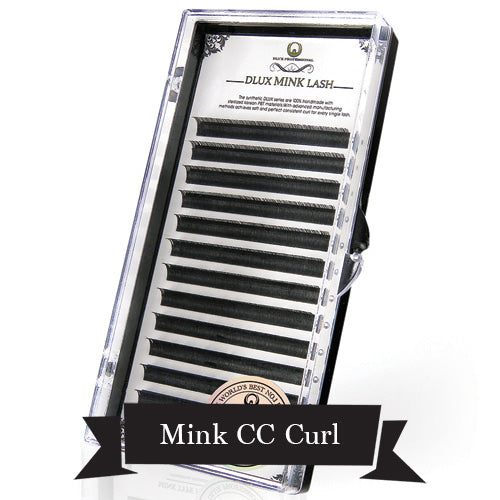 Huge price slash 0.10 and 0.20 thickness.  Come take a look

Dlux Professional Mink Lashes are precision manufactured from sterilized PBT materials from Korea and have a deep, solid black finish.  Through precision manufacturing, our lashes retain their curl beautifully!  
Number of rows in a box: 12
Thickness:
                   0.03mm, 0.04mm, 0.05mm, 0.07 mm, 0.1 mm, 0.12mm, 0.15 mm, 0.18 mm, 0.20 mm and 0.25 mm
Curl Type:
                   B, C, CC, D, LB, LC and LD
Individual lengths:
  7 ~ 16 mm
Mixed Lengths:
     8-14mm
Customer Reviews
Love these!
My favorite brand of lashes. Easy to apply and look great. Always come back to these after taking chances in other brands.
10/03/2021
Bianka E.

Canada
Lashes
Overall, I love Dlux and their lashes. I prefer their silk volume lashes a bit better but also don't mind their mink lashes. I find their silk lashes to be a bit easier to fan than their mink ones.