* * CLEARANCE: Nano Mister (USB Rechargeable)
Dlux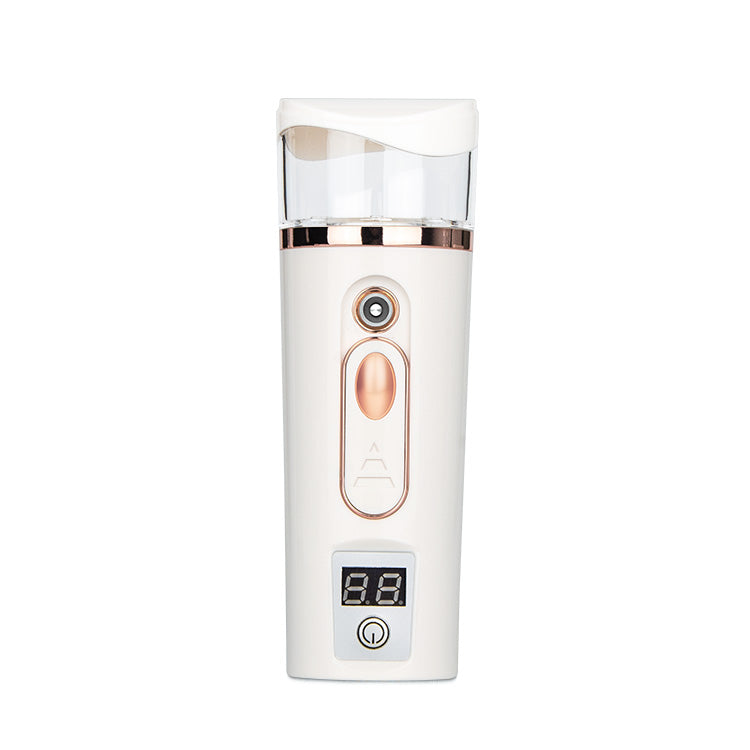 This sleek nano mister quickly and effectively aids to cure (harden) the eyelash extension adhesive while re-hydrating your clients lashes and eye area as a whole. Hydrogen is a key component in the curing process in all eyelash extension adhesives. The ultra fine mist of moisture will help cure the adhesive almost immediately cutting wait time in half. This means, no more waiting the usual 24 hours before getting the extensions wet. The Nano Mister also significantly reduces any irritation that may be caused by the fumes from the adhesive during application . To use: gently mist the clients lashes from about foot away and do not allow moisture to build up on lashes.
Our newest generation of Nano Mister doubles as a back up portable battery pack as well. Can be used to charge other products at a moments notice or even your phone. 
NOTE:  This item CANNOT be shipped Express. Sorry, ship within Canada only
Must use distilled water ONLY in the nano mister.  Water tank capacity 35 mL, Rated power 2.5 W
Actual object may look different than some of the sample images shown 
Please note that it may take at least 8 hours for lashes to become fully cured forming a waterproof bond and it is not recommended to get lashes fully wet before this time as water can break down the extension bond to the natural lash.