Clearance Dlux Flat Lashes B Curl - Light Weight Lash Extensions
Dlux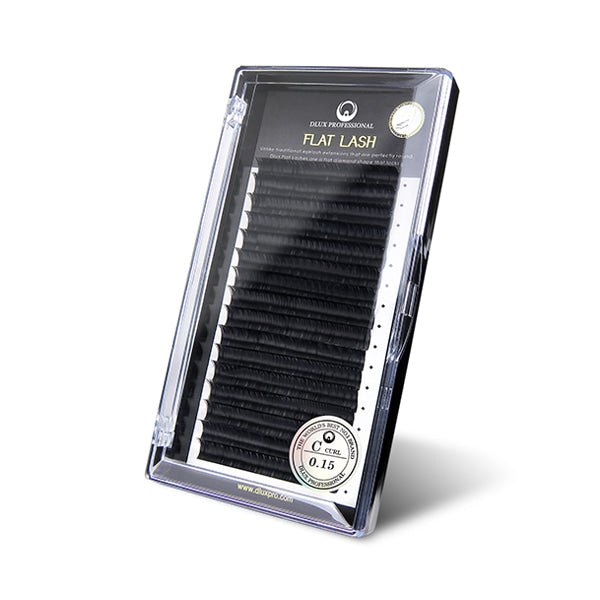 Unlike traditional eyelash extensions that are perfectly round, Dlux Flat Lashes are a flat diamond shape that locks the extension to the natural lash.
Flat Lashes have a thicker look than traditional lash extensions but with less weight and stress to the natural lash. Flat lashes have a larger bonding surface area which locks the extension to the natural lash for a better, longer lasting hold.
All Dlux Pro lashes are triple treated to retain their beautiful curl.  All lashes go through a 6 point inspection process to ensure perfect length, thickness and curl.
Dlux is unfortunately discontinuing carrying Flat B Curl trays.  These trays have been reduced in price but are of the highest quality that we expect from Dlux Professional. 
Number of rows in a box: 16
Thickness:                   0.15 mm and 0.2 mm 
Curl Type:                    B
Individual Length:    8 mm ~ 16 mm